Behringer T-1951 Ultra-Q Modifications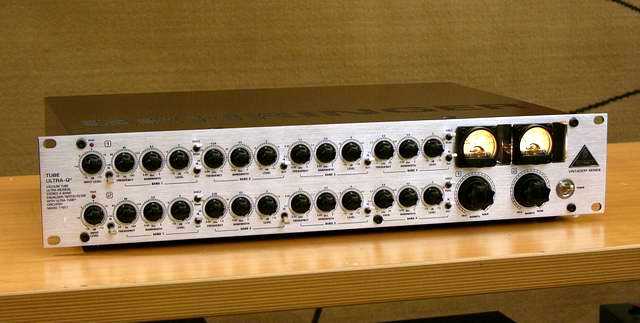 I recently got one for cheap, the moment I plugged it in, I noticed that it had excessive noise – a non-stop rustling sound, especially when the "Warmth" was turned all the way up. Google search turned up some threads and confirmed my suspicion that the PSU was not well filtered, and the PCB traces were not properly routed. In addition, running the 12AX7's at 48V did not help its performance either.
Instead of doing some of the mods found at groupdiy, which involved replacing all the IC's, and adding more local bypassing caps to the PCB. I decided it would be much easier to just scrap the stock PS PCB and replace it with a SMPS. At the same time, the tubes will run at HV with a DC-DC converter that I already have. And finally, the I/O PCB will be replaced with I/O transformers. The total budget for the above modifications should be less than $100, as I already have some of the parts on hand.
[EDIT] At the end, I decided to scrap the modifications… perhaps another time.